What We Do
Our diverse team of surveyors specialise in all aspects of the construction phase,
including complex 3D laser scanning, as-built surveys of substructures and superstructures,
plus bespoke setting-out packages for curtain walling, cladding, concrete and steel.
No More Survey Headaches
We will act as the central hub for all surveying information; liaising with all other survey teams on the project, the project managers of other companies and even the consultant, wherever necessary.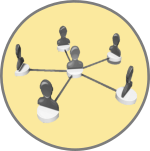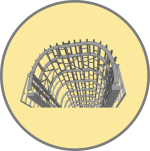 Minimise Shop Drawing Issues
Our survey team will check all shop drawings for errors using AutoCAD, ensuring everyone is working to the same information and highlight any discrepancies that are discovered.
Tried-and-Tested Methodology
All of our surveyors use proven methods to ensure the accurate establishment of control networks, setting-out points and datum levels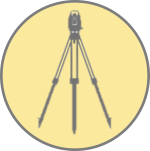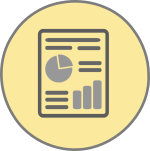 3D As-Built Surveys
We will execute complex 3D as-built surveys using a combination of 3D laser scanners and high-accuracy total stations. We'll then produce in-depth reports that will give you the power of information in progress meetings.
Help Your Budget
Our teams will make suggestions and recommendations based on our vast experience regarding areas of the project we feel would benefit from survey attention before any problems arise, which will help you stay inside your budget.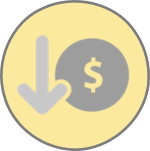 Company History
Swansea Surveys is a family-based company, established in 2010, but with strong ties to the UK Company Shehadco Engineering Services Ltd that was operational between 1998 and 2010. Shehadco was established by the father of the family, Mr Ghaleb Shehadeh, whilst each of his 5 sons (Tariq, Jamal, Omar, Mohammed, Sami) were introduced to the company – and the world of surveying – whilst they were still attending comprehensive school. They each worked for the company whenever possible, mostly during summer holidays, before becoming full-time surveyors upon completion of their studies.
Expand and Rebrand

Steadily, the company grew in the UK and in 2010 opportunities arose to expand the works into the Middle Eastern market. It was during this time that a name change, rebranding and company restructure was introduced, and Swansea Surveys in its present incarnation was born.
In early 2014, Mr Ghaleb Shehadeh took the decision to enter into semi-retirement, handing the company's reins over to the eldest of his sons Tariq, where he took up the position of Managing Director.
The company has since expanded the number of projects won and survey teams employed to the largest in the its history, and we foresee a successful and prosperous future for everyone involved within our burgeoning corporation.
Working with the Big Players

We have secured contracts with the world's most established and prominent companies and we have hand-selected some examples of our high-quality work – as well as providing a brief description of the duties we performed on these projects – on our projects page, for your consideration.
Our surveyors have operated successfully with internationally renowned organisations and established an admirable reputation based on accuracy and proficiency, whilst our 18 years of experience assures we are able to deliver logical and lateral solutions.
Our Team

Swansea Surveys has a professional team, qualified and dedicated to its customers. We consistently fulfil and frequently surpass all of our clients' requirements on some of the biggest projects, located throughout the Middle East, the U.K., Eastern and Western Europe, Africa and worldwide. We have an unbeatable assemblage of highly qualified
site and land surveyors; taking time to ensure that we approve and appoint only those who adopt the very
highest standards.
Where We Fit in the Project Infrastructure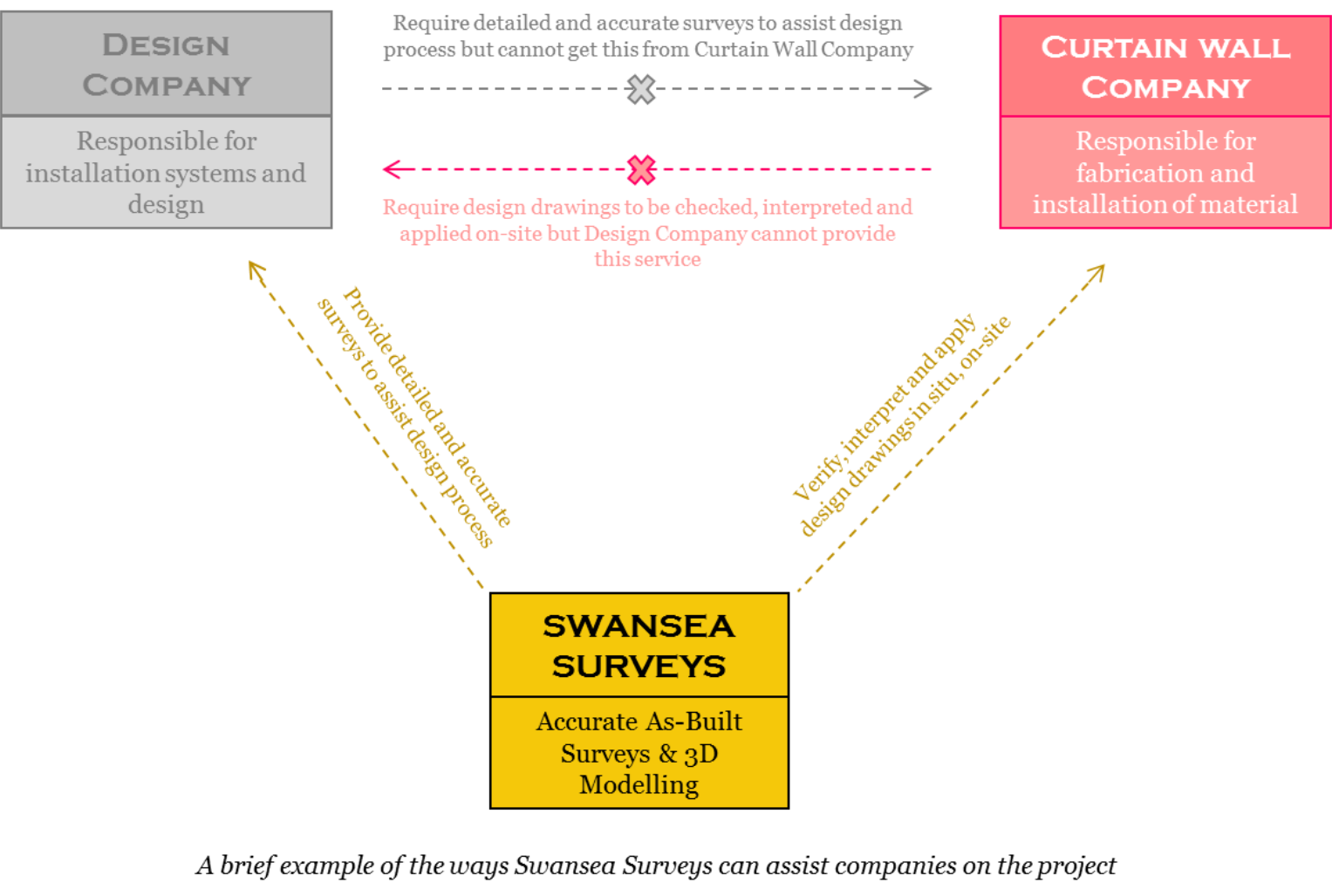 Our clients are responsible for critical elements of projects and we only look for contractors who are experienced, who competently train their workforces and who set high standards for health and safety.
We also supply the curtain-walling industry with various types of trades ranging from fixers, supervisors,
site managers and project managers.
More details pertaining to our capabilities and duties, as well as any references necessary, can be provided upon
request.
If you have any questions, please don't hesitate to get in touch.