An Overview of Qatar's Architectural Landscape
In Qatar's capital, old traditions must jostle to find their place against a backdrop of rapid modernisation: the reliance upon fishing and pearl diving – so long the lifeblood of the country – long since superseded by the discovery of natural gas, leading to a bristling new industry and a striking new image.
It is fair to say that just twenty years ago Doha was largely devoid of architectural variation, innovation or inspiration. Until the mid-1960s, the majority of buildings were individual houses forged out of a respect for the irrepressible physical and socio-cultural environment. Conventional Middle Eastern architecture as a whole, in fact, is geared towards small spaces, shaded allies, close environs; close-knit communities.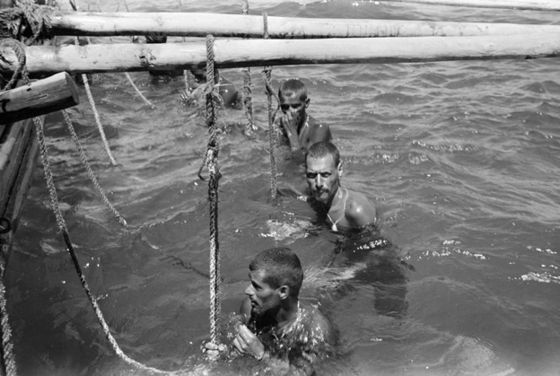 Nowadays, such customs seem a distant memory: pearl hunters emerging from the depths of the milky turquoise Persian Gulf, clutching their plunder, replaced by metallic stalagmites assembled atop the pouring petrodollars and surging far beyond sea-level, creating a jagged juxtaposition against the once serene skyline.
To stand on the Corniche now – once dominated by nothing more than the Sheraton Pyramid and the crescent bay's uncomplicated, sweeping horizontal line – is to truly appreciate the contradistinction of traditional values versus modern influence. Choose your position just so, and the horizon will be dominated by the convoluted, shimmering shafts of steel and glass found in the West Bay area. Contrast this with the imposing fortress-like Emiri Diwan Palace which peers over your left shoulder. Peering over your right is the alluring spiral minaret of FANAR, Qatar Islamic Cultural Centre, a building with its footings adjacent to the reincarnated social heart of Doha, Souq Waqif.
Back on the Corniche, your gaze will be drawn over the cluster of dhows and rests upon IM Pei's cubistic pyramid masterpiece which forms the Museum of Islamic Art and a mere stone's throw from this, gradually yet resolutely blossoming from the landscape is Doha's unparalleled new museum, the sprawling and captivating National Museum of Qatar. Among this cluster, Jean Nouvel's desert rose-inspired monument is the most obvious attempt of amalgamating old with new: an overtly innovative and modern design that harks attentively to Arabic culture, and even scenery.
Unlike some of the more renowned cities around the world, Doha has not been afforded the luxury of growing […]