An Overview of Qatar's Architectural Landscape
In Qatar's capital, old traditions must jostle to find their place against a backdrop of rapid modernisation: the reliance upon fishing and pearl diving – so long the lifeblood of the country – long since superseded by the discovery of natural gas, leading to a bristling new industry and a striking new image.
It is fair to say that just twenty years ago Doha was largely devoid of architectural variation, innovation or inspiration. Until the mid-1960s, the majority of buildings were individual houses forged out of a respect for the irrepressible physical and socio-cultural environment. Conventional Middle Eastern architecture as a whole, in fact, is geared towards small spaces, shaded allies, close environs; close-knit communities.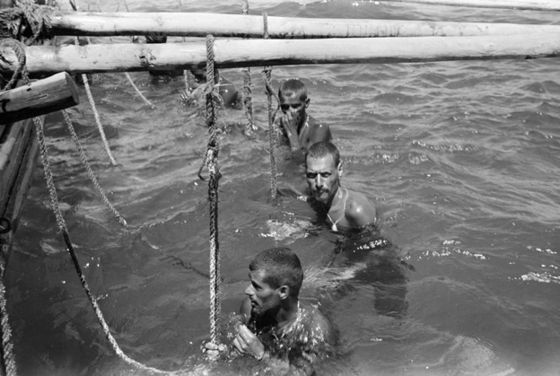 Nowadays, such customs seem a distant memory: pearl hunters emerging from the depths of the milky turquoise Persian Gulf, clutching their plunder, replaced by metallic stalagmites assembled atop the pouring petrodollars and surging far beyond sea-level, creating a jagged juxtaposition against the once serene skyline.
To stand on the Corniche now – once dominated by nothing more than the Sheraton Pyramid and the crescent bay's uncomplicated, sweeping horizontal line – is to truly appreciate the contradistinction of traditional values versus modern influence. Choose your position just so, and the horizon will be dominated by the convoluted, shimmering shafts of steel and glass found in the West Bay area. Contrast this with the imposing fortress-like Emiri Diwan Palace which peers over your left shoulder. Peering over your right is the alluring spiral minaret of FANAR, Qatar Islamic Cultural Centre, a building with its footings adjacent to the reincarnated social heart of Doha, Souq Waqif.
Back on the Corniche, your gaze will be drawn over the cluster of dhows and rests upon IM Pei's cubistic pyramid masterpiece which forms the Museum of Islamic Art and a mere stone's throw from this, gradually yet resolutely blossoming from the landscape is Doha's unparalleled new museum, the sprawling and captivating National Museum of Qatar. Among this cluster, Jean Nouvel's desert rose-inspired monument is the most obvious attempt of amalgamating old with new: an overtly innovative and modern design that harks attentively to Arabic culture, and even scenery.
Unlike some of the more renowned cities around the world, Doha has not been afforded the luxury of growing over time and such a forced pace of modernisation can lead to conflict between dearly held home-grown values and imported ideas brought by the army of architects that is currently shaping the architectural landscape of Qatar's capital.
According to Dr Yasser Mahgoub (Head of the Department of Architecture and Urban Planning, College of Engineering, Qatar University), "Qatar is becoming a 'laboratory' for architectural experiments that lack theoretical scientific guidance. New projects are replacing invaluable traditional environments at a rapid pace." He believes that there is a solution, however: "The process can be slowed down by increasing awareness and facilitating public participation in urban and architectural decision making."
It is apparent, of the emerging West Bay business district in particular, that most of the aesthetic values in the architectural implementation were drawn from Western influences, consequently remarkable only for their anonymity, with few drawing inspiration from Qatari heritage. In a country that wishes to emphasise its cultural roots do these glass blocks convey such culture to the world? Her Highness Sheikha Mozah bint Nasser Al Missned commented on the breach between the country's modern buildings and its cultural traditions. To bridge the gap, she called on Doha's architects to base their architectural innovation on the historic Qatari building style. Why, after all, should a country which has a distinct architecture so suited for its climatic condition copy a style that is clearly not its own?
Qatar will need to plan its future carefully if this is not to affect the clear progress its leaders wish for in the next ten to fifteen years. Simon Gathercole, who's firm Allies and Morrison Architects is involved in the Musheireb development by Dohaland, believes that Qatar's culture and heritage must be reflected in its buildings, and his firm is striving to create that architectural language: "We're exploring how architecture can work to bridge the gap between 21st century design and lessons from the past. We do not want to mimic the past, but do need to reinterpret it," he says. Furthermore, upon this leading-edge project, there have been "three years of research with leading academics, architects and master planners to develop a masterplan and architecture for a built environment that suits our climate and identity that is forward looking, yet draws on the very rich Qatari architectural heritage and DNA," according to Engineer Abdulla Hassan Al Mehshadi, Chief Executive Officer of Msheireb Properties.
Indicative of the significance given to this recurring theme, leading architects and sustainability experts recently descended upon Hamad Bin Khalifa University Student Centre, for the Qatar Green Building Council (QGBC) hosted-event "Can Sustainable Experimental Architecture with Respect for Cultural Heritage Exist?" where it was widely agreed that identifying a cohesive, balanced approach to Doha's urban planning is of compelling importance when keeping up with the dynamic, transitional face of architectural trends seen across the country.
Whether consciously or subconsciously, innovation in architecture influences the way people conceive reality and therefore impacts greatly upon their daily lives. The revolution of Qatar's physical built environments, to match the escalating societal needs, could inspire a legacy of momentous accomplishments. As a result, Qatar has the potential to become a model city – a place that strikes a profound balance between large-scale projects and urban development that successfully adheres to its citizen needs; a place architectural students can scrutinize when learning about sustainable, environmentally-friendly designs.
"We want our city to be recognised through our architecture," says Issa Al Mohannadi, CEO of Dohaland. "When someone visits our city – or even sees a picture of one of our buildings in a postcard – we want them to say, 'Oh yes. That is Qatar'. We want to maintain our unique identity. We want our architecture to be an introduction to our deep roots." The future, it would appear, points to a more balanced, harmonious architectural landscape; one that is perhaps more akin to those of the centuries that preceded it.